Recently I had to make the difficult decision to cancel our annual two-month trip back to the U.S. and instead, stay through the winter in New Zealand.
Those of you who have been following me for a while know this annual trip is the highlight of my year. It's the time when I reconnect with dearest friends and family at our 7- generational cottage on the lake in Northern California.
Larry and I had purchased our air flights, found a house sitter and had begun putting together our plans for being with those we love.
Maybe a week into this, something felt undeniably wrong. I tried to ignore it, even distract myself from it by calling our daughter often and planning the details of each day to bring me back to the excitement of the trip.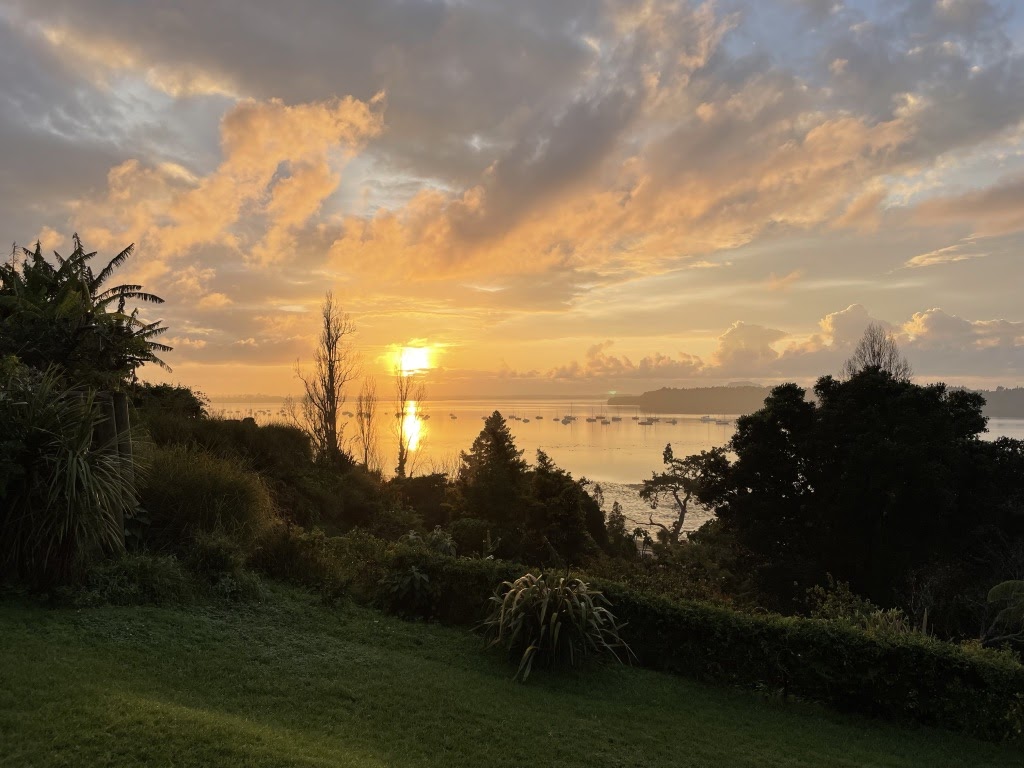 And yet, when I got still and really listened to my wise voice within, I knew this was not the right decision. Emotionally it felt exciting and light, yet intuitively, even rationally, it felt heavy and wrong.
Our Discussion
I talked it over with Larry who was feeling the same. Together we booked a session with a mentor who had helped us find clarity several times in the past.
Within the first 3-minutes of our conversation, I knew what we had to do. Cancel our trip (at least for now), stay home and continue to focus our momentum on our 2021 goals. Leaving was going to take us in the opposite direction, and this year, that was not the wise thing for either of us to do.
As disappointed as we are, it feels extremely light to stay the course this year. I know without a doubt, 2021 is all about supporting both my clients and my community during these turbulent times of change. The time is now.
Leaving to be with family would take me off this course and away from my soul's calling. I know what needs to happen so I'm staying here with you.
Do You Listen To Your Heart?
How well do you listen to the wise counsel of your heart? Do you find yourself doubting or regretting recent decisions? If so, I suggest you learn how to press PAUSE, get still and address what feels off.
Pressing pause and finding stillness within allows you to deepen your ability to hear what is trying to come through. It helps to quiet your mental and emotional static so you can sense the counsel and wisdom of your heart. It helps you to find clarity around what is out of alignment with your soul.
Once you uncover the discomfort, do something to inspire and clarify your feelings and set you back on track and into the direction of your heart based dreams.
Examples of this can be talking it through with someone you trust, writing about it in a journal or notebook or even going for a walk. Allow your heart's wisdom to come through you. You'll know you have connected by how it feels.
Learning To Listen
As we learn to value and practice regularly listening from within, we build the muscles of intuitive and authentic living from the heart. With practice, this becomes a natural way of navigating your life.
Life becomes less challenging and more fulfilling as we learn to hear and act from the intuitive messages from our heart.
What might shift for you if you learned to get still and listen to the intuitive wisdom of your heart?
This week marks the halfway point of 2021. How are you feeling about your precious life?
How can I best support you over the next six months? Please take this 3-minute survey so I can focus my programs, videos, teaching and tools on what matters most to you.
Take the Survey Here
As soon as I gather this information, I'll let you know what I'll be creating and offering for the rest of 2021.
Thank you in advance for your feedback!
---
I'm Cindy Powers Prosor. Intuitive Alchemist. Heart Mentor. Lover of Life.
Are you ready to create the life you long for? Connect to the wisdom and power within you. Only here will you find the lasting fulfillment and love that your searching and striving can never give you. May I be your guide? Book your Breakthrough Session here.