Put your seatbelt on and pull it tight! There is a lot happening energetically over the next few months! Plus, I'm offering a Winter Solstice Retreat!
We are moving into the Eclipse Season, a time where things can be brought up to the surface to be looked at to be finally completed.
Next week we have The Super Full Moon and Total (Blood Moon) Lunar Eclipse.
You may feel like time is accelerating as we are being turbocharged with these powerful energies over the next several months.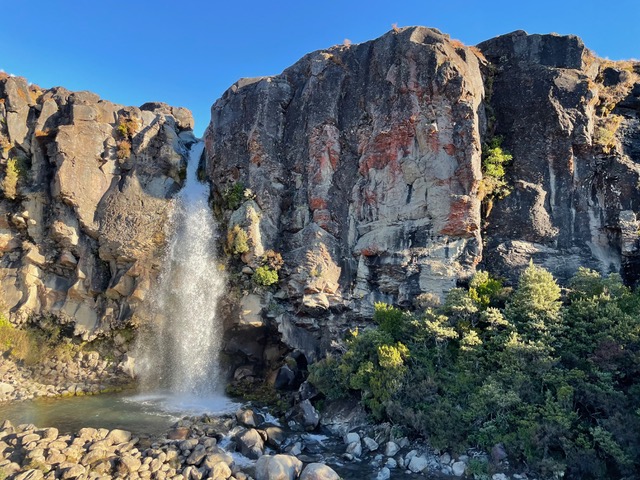 There has not been a better or more important time to awaken and do your inner work.
Today I'm sharing twelve things you can work with to raise your frequency to greater joy and more love and get into the driver's seat of your life.
1. Set your focused intention at the beginning of each day and throughout your day. See your life flowing smoothly, with both ease and grace.
2. You must become intimate with your fears and beliefs to move beyond them. There is a belief inside you that is creating your fear. These beliefs and their accompanying fears are connected to your blind spots or shadows. Because you are in them, you often cannot see them so you think they are "real".
3. Notice your thoughts and words. These are reflecting your beliefs and fears. Are your words, feelings, thoughts and beliefs taking you to the future you desire or to a place you don't want to go? Notice. Then, do the "shadow work" that will turn this around.
4. Drop the drama of the past. It's over. You cannot change the past so why keep it alive? By holding onto the past, you continue to project it out into the future and in doing so, you continue to create it again and again.
5. Master your faith. Listen to and trust your intuition and the messages that come through you. Co-create with the Universe. Remember, you are a soul having a human experience.
6. Regularly create space to be still and focus on your heart space. You do this by taking some deep belly breaths. Then, breathe into your heart center…your sacred heart. This is the portal to your soul. Spend time there connecting to the "more real within you"..
7. Recognize and honour your values. Your values are your essence. Your values are YOU! When you honour your values you are honouring you and that feels good.
8. Self-care is paramount. When you take care of yourself first, you are able to take care of others from a healthy place. Discipline and boundaries are key.
9. Become emotionally intelligent. Navigate your emotions rather than allowing your emotions to navigate you. Take responsibility for your own happiness. It comes from within you.
10. Stop reacting to your triggers. Your triggers are teaching you something about yourself. Get curious about what is being triggered. Instead of reacting, consciously choose to respond. Choose a response that feels empowering. Ultimately, learn to remain neutral in all situations.
11. Don't engage in toxic conversations. Don't "hit the ball back" when it's served to you. Let it drop. You don't need to defend your beliefs. Agree to disagree. Remain silent. Say "Thank you for your opinion", then change the subject or step away.
12. Spend time having fun. Do things that bring you joy. Dream. Laugh. Sing. Dance. Get out in nature. Create, just for the fun of it. Do what you love and love what you do.
As you take responsibility for the above, you take responsibility for yourself and for what you are attracting and creating in your life. This is the empowerment that can never be taken away. This is freedom.
---
To support you to fully embody all of the above and more, I am offering a Winter Solstice Retreat. This will be a powerful 4-day event to get you to the next vibrational level.
Winter Solstice Retreat, Lake Taupo & National Park 18-21 June 2021
'Working With The Divine Water Template And The Cosmos To Uplevel Your Being'
I am excited to announce a beautiful creative collaboration with Joanna Walden, a consciousness visionary, transformation coach, speaker and author of The Inside Hustle: A Mystical Misfit's Travel Adventure Into The Unknown for the upcoming Winter Solstice.
This retreat came together in such divine alignment, and the way the energy has been presenting itself for this event is quite magical; so I just know it is going to be an incredibly powerful experience for us all.
Join us on the banks of the Tongariro River where water flows from the sacred mountains of Tongariro, Ruapehu, and Ngauruhoe down into the southern end of the volcanic crater and stargate of Lake Taupo, an area of powerful earth energies and wonderment.
We will be coming together in front of roaring winter fires, and out in nature (if the weather allows) as we clear out the old, activate dormant parts of ourselves to recalibrate and align to more joy and expansion in our lives.
Whether you are a beginner or have been on your own personal journey of self-discovery and awareness for a while, this is an opportunity to take your state of being to the next level as you are guided through a weekend of beauty, magic, connection and energy upgrades.
What the retreat includes:
3 nights at Tongariro Lodge, upmarket accommodation at the southern end of Lake Taupo (for a shared room with one other person, email to enquire about private room costs)
Healthy and delicious home-cooked lunches, dinners and snacks from Cindy & Jo
Cacao Ceremony & sound healing
Daily activating meditations, tools and processes
Guided walks to connect into the nature energies
Alchemical consciousness shifting discussions
Crystal grid amplification
Relaxing soak in the local thermal pools for integration
WHAT'S NOT INCLUDED:
Breakfast (option to fast, BYO your own breakfast (kitchen available) or add-on extra of breakfast at the lodge restaurant
Transport to/from Tongariro Lodge
Transport to/from activities around the area (we will carpool and share petrol costs TBD)
This retreat was created as a divine container with the intention to take you to the next vibrational level. It is my passion to support you in your energy upgrade during this potent time in history while meeting new friends and having lots of fun together!
Investment:
$1111 per person
Payment:
Payment plans available so please enquire if the below doesn't work for you for any reason. 50% of the total cost due upon booking to hold your place. The remaining 50% is due by June 15, 2021.
Cancellation policy: If we can't go ahead due to COVID, full refunds will be given. Full details of our refund policy will be sent with your invoice.
We have limited spaces for our Winter Solstice retreat. This intimate retreat will sell out fast so book now and I'll get right back to you to answer your questions and give you payment details.
Together we heal. Together we rise. Together we co-create the new earth.