How are you doing out there?? Really…how ARE you? Be honest.
It's okay to be freaking out a little. You're human…you get all of your emotions, not just the ones that feel good. Fully feeling all of your emotions is actually a pathway to greater peace.
If you're like me, you're probably feeling a combination of emotions. I can go from feeling curious to feeling lonely, into disappointment that turns into sadness and finally expands into feelings of hope, peace and trust…all within an hour.
I've been quiet over the last three weeks because I've been spending a lot of my time going within. I've been feeling my emotions, taking good care of myself and resting. A lot.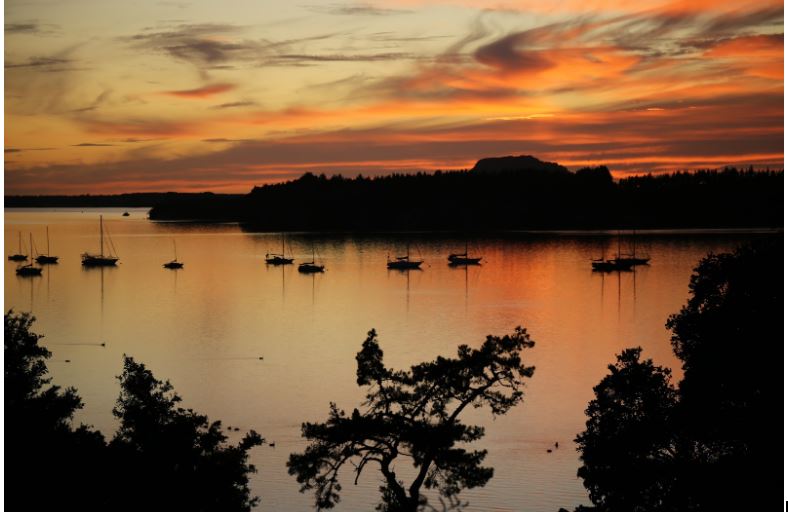 I've been meditating and spending daily time in nature too. And to be honest, overall, I'm feeling great and excited about the reset our world is going through.
I believe we are in a time of tremendous transition and BIG change. Our old "normal" will not be returning. Your old "normal" will not be returning. Can you feel that?
And because of this, we as a planet are in grief. We have lost our way of living life as we knew it. There is a lot of uncertainty in our future and uncertainty is uncomfortable!
It's important to feel your grief, your anger and your sadness too. It's important to feel whatever is coming up for you…to feel and release your constricting emotions so they are not holding you hostage and creating stress that eventually turns into dis-ease.
Stress is the #1 way to lower your immune system and that's the LAST thing you want to do.
For most of us, the world as we know it has been put on PAUSE. We have been given the time to go within, and that's good! Have you taken advantage of this quiet time too?
Let me just say here, I am not thankful for the virus or for the pain and sorrow it has created for many. However, I am thankful for the function of the virus. It's function or the impact it's had on us, has been to bring us closer together as a world. That's what I believe.
Are you feeling afraid? If so, I suggest you completely unplug from all messengers of fear and do what you can to reconnect to the TRUST and LOVE inside you. Everything you need is within you…including your safety, security, intuitive guidance and love.
Move beyond all available physical information and go within to your internal information. Your true power is within you. It always has been.
Your most important support is your inner support.
Turn off the news and…
Go outside in the solitude, beauty and enchantment of nature. Allow nature to inspire you, connect you, ground you, comfort you and heal you.
Quiet your mind with meditation. There are plenty of apps with beautiful guided meditations for free. I offer one on my website here.
Eat well. Try new recipes and cook with real food. This includes lots of nutritious and healthy foods like veggies, fruit, soups, whole grain breads, nuts, legumes, and herbal teas.
Take time to rest. Not only at night but whenever you feel tired.
Feel your emotions. Cry. Scream. Laugh.
Be kind. To yourself and to others. Just because you don't agree with others beliefs or protocol, don't make them wrong. Just like you, they are learning and doing the best they know how in each moment.
Get some sun. Vitamin D is excellent for building the immune system. Allow the sun's rays to penetrate your skin for a period of time each day whenever possible.
Quiet your mind. Listen to your intuition. Mine is most active when I'm in nature, watching the sunrise, and in the morning when I'm in that lucid state between being asleep and awake.
Be of service. Call, send a card or a prayer to someone who is ill or lonely. If you have extra money, donate or purchase a voucher to a business, restaurant or organization that could use your financial support.
Be creative. Whether it's in the kitchen or with fabric, colors, scissors, glue and paper …or in the bedroom. Use your imagination and have fun!
Have fun! Get the board games and cards out. Do a puzzle. Laugh out loud.
And, lean into LOVE
I know, love is a big subject and one I love to discuss and teach. You can begin by loving yourself by following everything I have shared above.
Speak kindly to yourself. Forgive your past. Notice what you are thinking and believing and start imagining the future you desire…a future where there is freedom, respect for all sentient beings and abundance for all. Do things you are passionate about. Do what brings you joy.
Personally, I'm excited about our future. I feed it all day with thoughts of the future I desire, with feelings of gratitude, abundance and trust.
In the video below, I share my thoughts on navigating your emotions during this time of uncertainty. And at the end, I show you how to ground and create your desired future too.
I invite you to have a listen (4:44 minutes long).
And if it feels right, please leave a comment below and let me know how you are. I really would like to know. I care so much about beautiful you and our beautiful world.