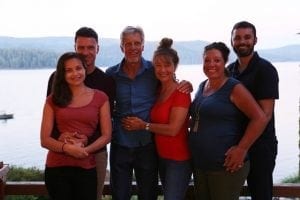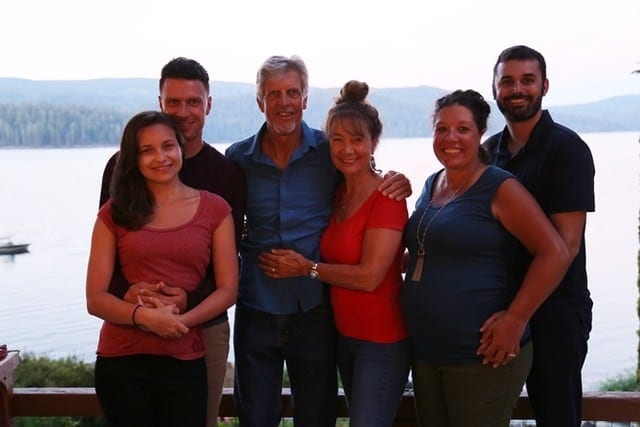 It's been a while since I've sat down to write you. I've been focused on another treasure in my life…my family.
I am just coming off two months living at my families California lakeside cabin. This is my happy place. Especially when we have our daughter and son and their spouses with us. My heart is full.
And yet, as we pack up our belongings and work our way back to New Zealand, I'm not sure what I am going "home" to.
For almost two years Larry and I have been in transition. We like the little rental house where we are living in New Zealand but do not consider it home. We know there is more.
I have created and owned my own home since I was 21 years old. Since I can remember, actualizing my home and community has always been a natural and easy thing for me.
And yet now in our 60's, an age when most are settling into retirement and the comfort of life, I'm without a home.Yet I trust.
I trust in perfect timing.
I trust in receiving that which I imagine and expect.
I trust in life's unfolding with gratitude and grace.
I trust in life's adventures and opportunities.
I trust the home we are looking for is looking for us too.
I trust in happy endings.
Larry and I continue to ask questions and feel into options and ideas. We watch the market and take notes. We know anything is possible and we are open to receiving.
With our first grandchild on its way in the U.S, and our son and his new wife in New Zealand, uncertain of where they want to settle down, it's not time.
Without holding too tightly to an outcome, we stay open and lean into how it's going to feel once we are there.
We open our heart to receiving the perfect home at the perfect time.
"Everything comes to us that belongs to us if we create the capacity to receive it." Rabindranath Tagore
What would you like to create? How could you be stuck in a belief, judgement, fear, story or feeling of struggle or lack? Notice.
With such love,
P.S. I'd love to hear what you'd like to create. Comment below and let me know. My passion and life purpose is helping others get out of their own way and create their life with joy, ease and grace. xo